Our Story...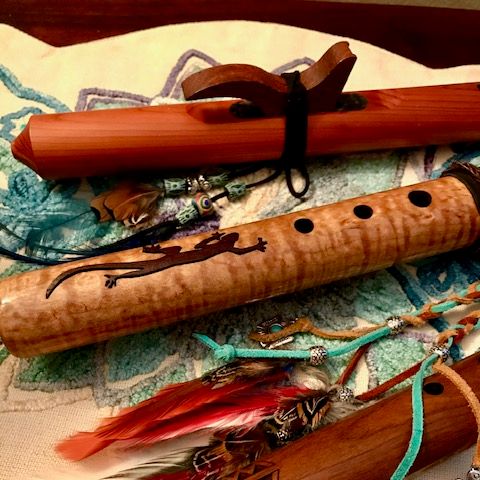 Gypsy Spark is a collaboration between Jimmy and Talia Lumpkin, with Brenda Bledsoe.  It came about from an album Jimmy made in 2015 called Gypsy Spark, inspired by a handmade Native American flute given to him as a gift.  Jimmy was fascinated by the instrument's sound, and learned how to play it for his album.
In 2018, after seeing Jimmy perform, Brenda purchased a copy of the album.  Being a songwriter and wooden flute musician, she felt a bond to his music.  And, after hearing Brenda's songs, they began performing together under the band name, Gypsy Spark.  
Their 2019 debut album, World Shakers, is available for download here on the Music page, and on most music sites, such as Spotify.  The album is a compilation of songs meant to inspire people to make wise choices for the Earth, and all of life in it's delicate balance.  You will also hear tales of cheer and woe as they seek to transport you to another realm with their music.
During the pandemic in 2020, Gypsy Spark isolated together, creating new songs and new sounds, adding Brenda's banjo to their mix.  Jimmy fulfilled a long-held dream to build a recording  studio in the cabin behind his home, where the band's 2nd album, 'We Are On a Journey' was born.  
The Gulf Coast has many places to hear live music and enjoy great food and ambience.  Gypsy Spark brings something different to these venues, with an acoustic-centered southern roots sound that intertwines flute, guitar, banjo and percussion.  It's a little nostalgic of 60's folk, but also something current and intangible.  Elements of a wide-range of genres could be guessed at for inspiration.  Cover photo by Chad Edwards, MCE Photography