"

Jimmy Lumpkin is simply a powerhouse on vocals and guitar, no voice like him anywhere. Brenda Bledsoe, a fabulous multi-instrumentalist and vocalist. Talia Lumpkin on percussion and back up vocal is solid as a rock. I describe the World Shakers album as soothing and mesmerizing, and their album release show was phenomenal!"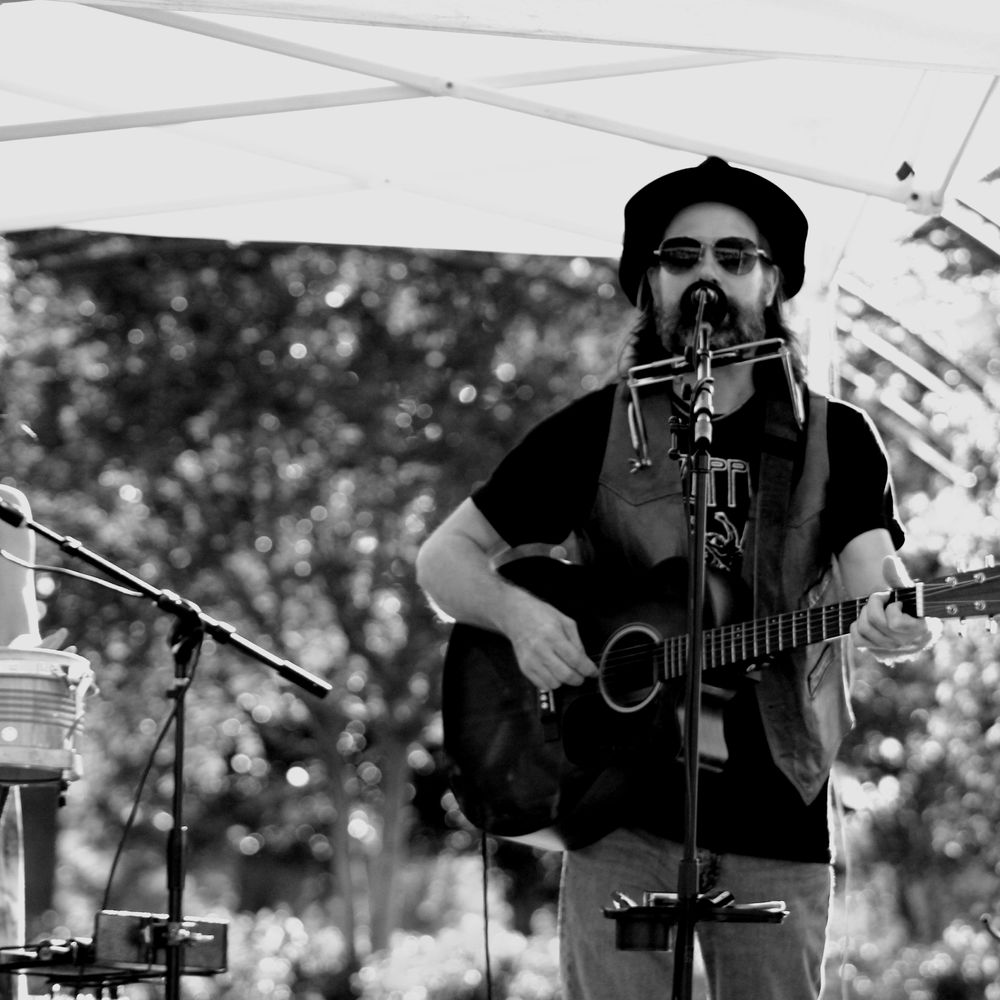 This indie folk-rock trio will stir your senses with tunes crafted by songwriters Jimmy Lumpkin and Brenda Bledsoe.  Soulful and organic, their southern-rooted music is grounded by Talia Lumpkin's percussion, giving the band a tribal back-beat.  Gypsy Spark's sound is somewhat nostalgic of 60's folk, with a dreamy element that intertwines flute, banjo, harmonica and acoustic guitar.  With lyrics inspired by their love for nature and preserving the environment, Gypsy Spark will transport you to a thought-provoking realm.  Their vast repertoire includes hundreds of original songs, and creative spins on familiar cover tunes, offering something for everyone.  
Press Photos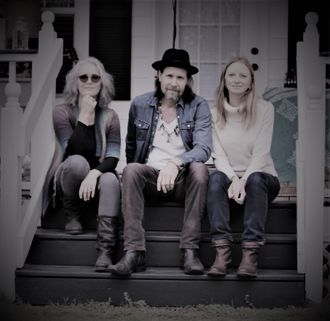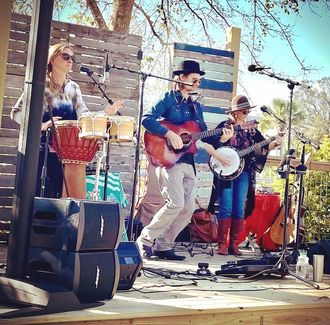 New Year's Eve with Gypsy Spark Band at The Hope Farm
 —  —
Come toast 2022 with the soulful indie folk band Gypsy Spark! Featuring songwriters Jimmy Lumpkin & Brenda Bledsoe, with Talia Lumpkin on percussion. This power trio intertwines acoustic guitar, banjo, harmonica and flute, singing originals from their 2 albums, along with familiar cover tunes!